Source:  Update:2022-11-11 19:33:22 Author:  Browse:129
Air Products attributed higher costs, losses on sales of its Russia business and strength of the US dollar for a 4% drop in Q4 net income to $593 million.
However adjusted EBITDA of $1,145 million was up 10% over the prior year, as higher volumes, pricing and equity affiliates' income more than offset higher costs and unfavourable currency.
Quarterly sales of $3.6bn increased 26% over the prior year on 15% higher energy cost pass-through, 9% higher volumes, and 8% higher pricing. Volume growth, primarily in Asia and the Americas, was driven by new plants, recovery in hydrogen and better merchant demand.
For the fiscal year 2022, net income of $2,267 million was up 7% over prior year, as higher pricing and volumes, as well as equity affiliates' income driven by the Jazan project "more than offset higher costs", and full-year sales of $12.7bn increased 23%.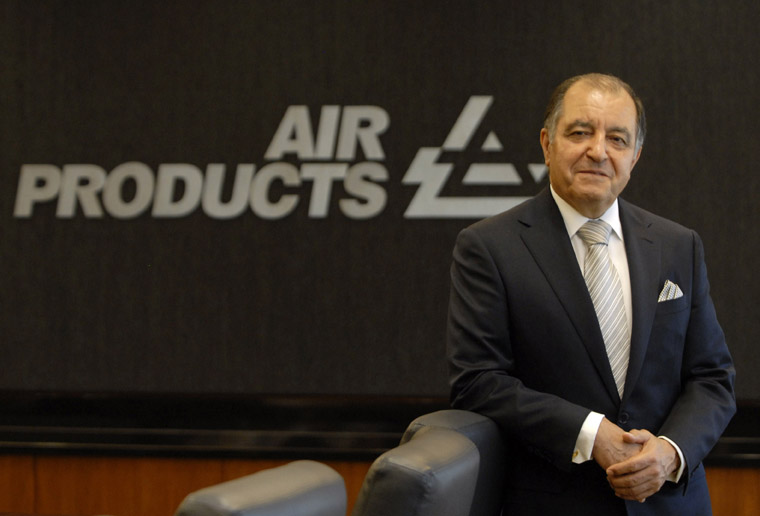 Seifi Ghasemi, Air Products' Chairman, President and CEO, said it delivered higher volume and pricing in its base industrial gas business while investing in 'world-class projects' to drive the energy transition forward.
He said, "Despite significant macroeconomic challenges, our people stayed focused and agile, serving our customers and demonstrating a bold commitment to make a cleaner, better future a reality."
Americas sales of $1,542 million were up 38% over the prior year on 19% higher energy cost pass-through while operating income of $333 million increased 15% and adjusted EBITDA of $515 million increased 8%.
Europe sales of $864 million increased 34% over the prior year on 30% higher energy cost pass-through and 19% higher pricing across all product lines and sub-regions, and volumes were stable despite the challenging economic environment with operating income of $150 million.
Middle East and India equity affiliates' income of $63 million was up $41 million over the prior year, primarily from the Jazan joint venture.
With COP27 set to start next week, Air Products – which has committed at least $15bn to clean energy hydrogen megaprojects through to 2027 – will find itself in the industrial sustainability spotlight. It has set a new goal to reduce Scope 3 carbon dioxide (CO2) emissions intensity by one-third by 2030 and path to achieve net zero operations by 2050.
These include a $4.5bnclean energy complex in Louisiana to produce low-carbon blue hydrogen; a CAD $1.6 billionnet-zero hydrogen energy complex in Edmonton, Alberta, Canada; an approximately $500 milliongreen hydrogen production facility in New York; and the world's largest green hydrogen-based ammonia production facility powered by renewable energy with ACWA Power and NEOM in Saudi Arabia – where it was announced on 4th November, 2022, in Cairo, that construction has started.