Source:  Update:2023-03-17 21:37:44 Author:  Browse:198
Messer has started up a new air separation unit (ASU) in Vratimov, Czech Republic (Czechia).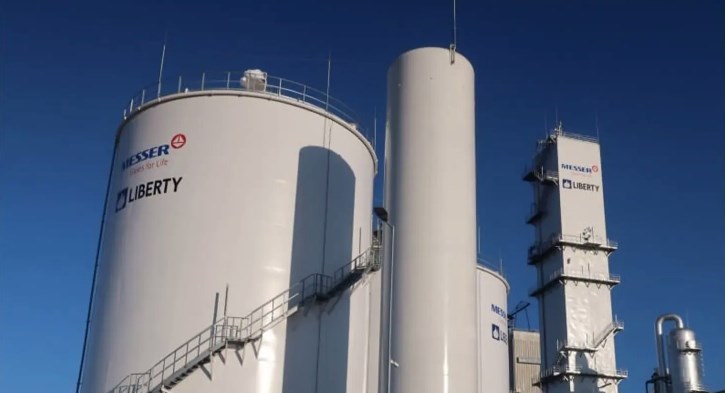 It replaces the existing ASU of MG Odra Gas, which was modernised in 1993. MG Odra Gas is a joint venture of Messer and Liberty Ostrava, in which Messer holds a 70% stake.
Virginia Esly, Chief Operating Officer and Member of the Management Board of Messer SE & Co. KGaA, said, "The improved specific energy consumption of the new unit now makes our industrial gases production operations more eco-friendly and more economical. At the same time, this investment enables us to increase our liquefied gas production capacity by about a factor of four. And that increases supply reliability for our bulk customers."
One of the largest customers for the gases is the steelworks Liberty Ostrava. The steelmaker and other major industrial companies in the region receive gaseous nitrogen, oxygen and argon via a pipeline.
The remaining product quantities are filled into gas cylinders and in liquid form into tank trucks. René Hrnčárek, Managing Director of MG Odra Gas, said the cylinder and bulk gases are distributed via the Czech subsidiary Messer Technogas.
Last year MG Odra Gas celebrated the 30th anniversary of its entry into the Czech market. The joint venture was established in May 1992 by Messer and NováHuťa.s., Ostrava, which, to this day, is still the largest steel producer and smelting operation in the Czech Republic.
In industrial production, industrial gases are as important as electricity and water. They are used in nearly all sectors, including the steel industry, electronics, the food and beverage industry, healthcare, and environmental protection as well as in welding and cutting. Their specific properties, and the way they are used, make many processes run more efficiently, safely and profitably.