The world's longest aircraft, fuelled in part by helium (He), is due to go into production this year offering "luxury expeditions" to places existing transport can't get to.
Hybrid Air Vehicles (HAV) said it has been awarded Production Organisation Approval (POA) from the Civil Aviation Authority for its Airlander 10 - a "significant milestone" for the UK-based manufacturer.
The POA allows the UK-based company to proceed with the manufacture and assembly elements of production.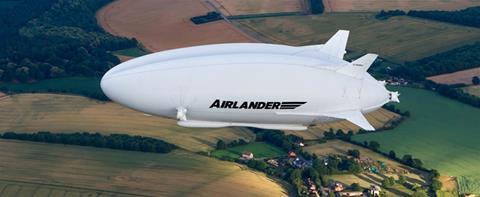 Source: Hybrid Air Vehicles
"Successfully being awarded our POA in the same year as our DOA is fantastic," said Executive Director Nick Allman. "The POA is the regulator's stamp of approval for us to move ahead with the productionisation of Airlander 10 on the path to type certification. This puts us in a great position going into 2019."
Airlander 10 hit the headlines in the past when it crash-landed in a field in 2017, halting development. It is thought this version of the prototype has been retired to make way for a new airship model, which was first unveiled in July 2018 at Farnborough Airshow.
The luxury vessel will have luxurious private en-suite bedrooms and offer passengers horizon-to-horizon views in its Infinity Lounge.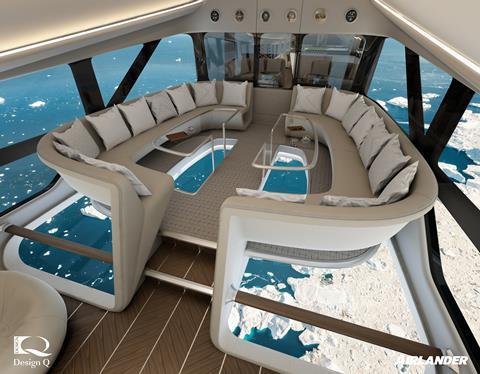 Source: Hybrid Air Vehicles/Design Q
HAV CEO Stephen McGlennan said Airlander 10 is changing the way we think about air travel, "Airlander challenges people to rethink the skies – that's the driving force behind everything we do."
"Air travel has become very much about getting from A to B as quickly as possible. What we're offering is a way of making the journey a joy."
According to HAV, Airlander 10 can take off and land from virtually any flat surface, eliminating the need for traditional infrastructure like ports or airports, and opening up opportunities for expeditions to places existing transport can't get to.
It will be able to carry 19 passengers plus crew and undertake three-day expeditions.
The aircraft is expected to be in service with customers from the early 2020s.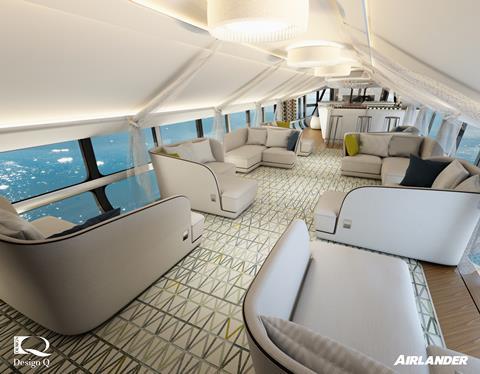 Source: Hybrid Air Vehicles/Design Q