Source:  Update:2023-03-02 20:05:59 Author:  Browse:81
American energy firm Chevron has teamed up with engineering solutions specialist Sembcorp Marine to reduce the carbon intensity of its LNG fleet operations.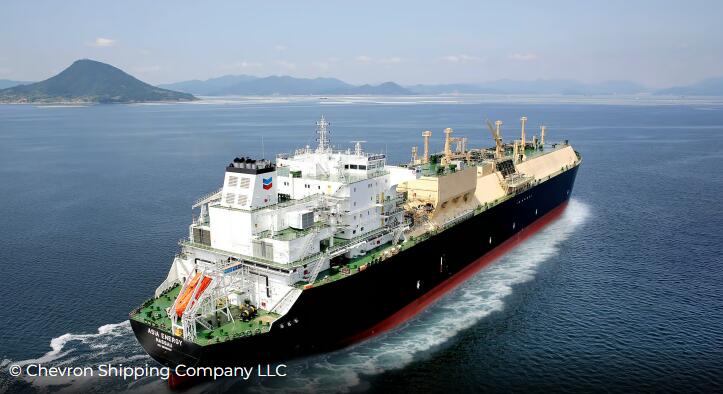 Under terms of a newly signed deal, new technologies such as a reliquefication system, hull air lubrication and a new gas compressor will be installed aboard Chevron vessels.
These changes are expected to reduce cargo boil-off, lower fuel consumption and increase volumes of cargo delivered.
Sembcorp Marine will provide Chevron with engineering, procurement, installation, and commissioning (EPIC) services and expects to complete the work by mid-2025.
Mark Ross, President of Chevron Shipping, said he believes LNG will be a key component of the global energy transition for years to come.
Chevron's changes are in alignment with decarbonisation targets set by the International Maritime Organisation (IMO).
Wong Weng Sun, President and CEO of Sembcorp, adds that working with Chevron is key in achieving the IMO's target to reduce emissions from international shipping by at least half by 2050, compared to levels in 2008.
According to international accredited registrar and classification society DNV, LNG can reduce greenhouse gas emissions of a vessel by up to 23% and reduce nitrogen oxides by up to 80%.