Source:  Update:2023-03-08 18:55:07 Author:  Browse:161
The upside for oil and gas companies investing in the transition starts to materialise when more than 40% of their total portfolios are low carbon, according to new McKinsey research.
While many oil and gas companies are well positioned to become leaders in the energy transition, the industry needs to develop sustainable power value chains, the How oil and gas companies can be successful in renewable power paper found. Currently leading oil and gas majors typically allocate less than 25% of their new investments into new energies.
"The success of these investments has been mixed, but there is evidence that momentum will not falter as customer demand for cleaner energy grows and regulatory incentives to decarbonise strengthen," it notes.
Shifting toward Net Zero emissions requires replacing fossil-based electricity and heat with renewable energy and hydrogen power while balancing the demand for affordable energy as the world transitions. Projections to 2030 and 2050 illustrate how this shift could also further the electrification of industry, transportation, and construction while adding new sustainable fuel and hydrogen to industrial processes and transport.
Oil and gas players can offer distinctive value propositions in the following four areas of the energy transition:
Offshore project development
Oil and gas players with extensive experience in large-scale projects can develop and build integrated projects, including renewables generation and hydrogen and heat production. In addition, some bidders for projects provide offers that include heat and hydrogen investments.
Hydrogen production and transportation
Oil and gas companies often have long histories with hydrogen production in their refining and chemical processes. In addition, existing capabilities in gas storage and transportation are relevant for hydrogen production and transportation because of their chemical similarities; both gas and hydrogen are flammable gases that need to be kept under pressure and carefully managed.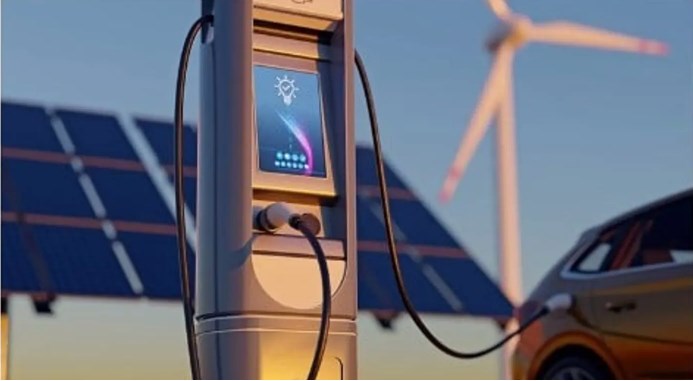 EV charging
Players across the value chain, including retailers, refiners, and producers, can leverage their brands, customer relationships, real estate, and fuel stations near roads and highways to deliver fast-charging services for EVs.
Decarbonisation solutions
Pressure on oil and gas companies to decarbonise has pushed them to develop technical solutions and know-how that can be relevant to other industries. Oil and gas companies can leverage these to offer decarbonization solutions, including renewables generation, energy retail, batteries, and carbon capture, utilization, and storage (CCUS) – and because the industry currently relies on fossil fuels and has long-standing relationships with suppliers, its representatives also belong at the table when designing the transition pathway.
The paper also highlights the importance of 'customer centricity at the core', energy management and risk-exposure practices, and geographic and portfolio diversification.
Ultimately though oil and gas companies must perform a delicate balancing act, illustrated by McKinsey's Global Energy Perspective 2022, which sees fossil fuels such as oil and natural gas continuing to make up a significant share of the energy mix by 2050, partly because of how they combine affordability and security of supply.